London will be the first city in the world to get a high-rise, 360 degrees, infinity pool, which sounds lovely in theory. But, the image released with the announcement has some people a little confused.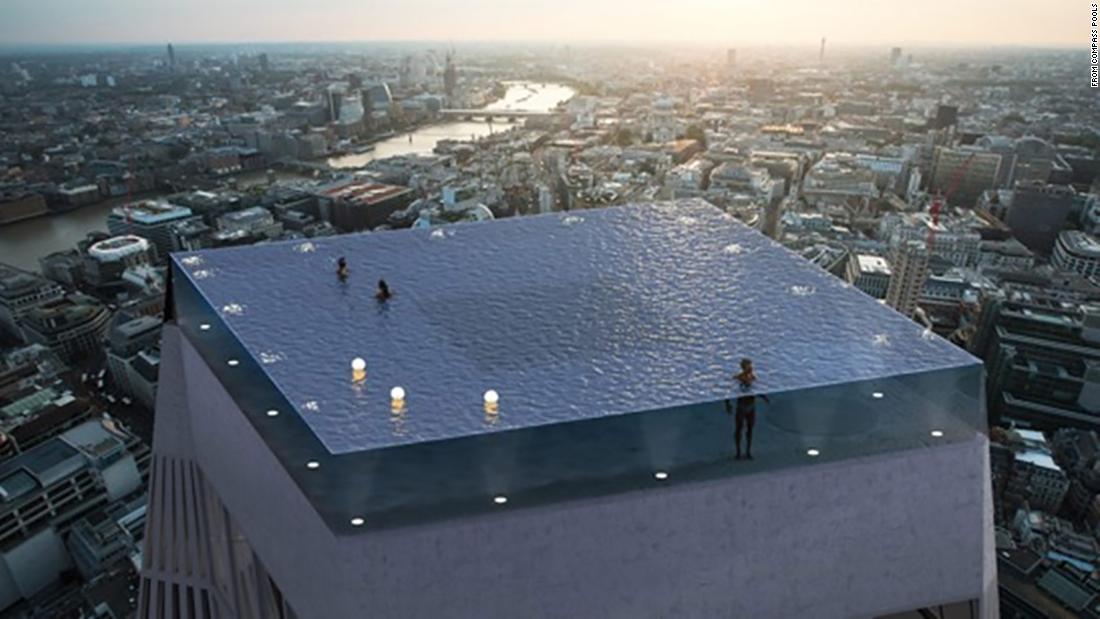 The designers say that the pool will hold 600,000-liters atop a 55-story building. It will also have transparent walls and floors so that those outside the building will be able to see the swimmers. It seems like a dream, but one user pointed out a pertinent design flaw.
Users online were confused about how people even got into the pool. Since there are no visible doors or passageways, users struggled to figure out what the designers were thinking for the project.
Though the technical director answered that the swimmers could get in and out through a spiral rotating staircase and a submarine-like door, people still weren't satisfied.
Underneath the pool will sit a 5-star hotel expected to begin construction in 2020. Should everything go according to plan, it really might be "the absolute cutting edge of swimming pool and building design and a little bit James Bond to boot!"